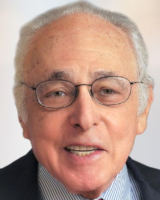 Sol Warhaftig
Firm: Proskauer Rose LLP.
Location: Chicago - IL
70 West Madison Suite 3800




Chicago, IL 60602-4342




USA
Tel : 312.962.3526

Fax : N/A

Email : swarhaftig@proskauer.com

Sol Warhaftig, a partner in the Tax Department, counsels a broad range of clients on general tax and business issues. He has represented numerous clients in the manufacturing and distribution industries, the media and communication fields, the real estate industry and private investing.
Sol devotes a substantial part of his time to the domestic and international tax aspects of the structuring of corporate and noncorporate merger and acquisition transactions and the restructuring of debt. Sol – coordinating with the client's management, investment bankers, other counsel and accountants – develops structures that will provide the optimum tax results to all parties, consistent with the efficient accomplishment of the transaction.
In addition, Sol regularly is involved in counseling companies with regard to the structuring of their ongoing operations, with a view to the minimization of their federal, state and local, and foreign tax liabilities. He also advises them with regard to tax audits and represents them in the litigation of federal, state and local tax disputes at the administrative level and before the courts. In numerous instances, Sol has been successful in settling multiple-year controversies involving substantial proposed tax deficiencies on a very favorable basis.
---
Proskauer Rose LLP.
The world's leading organizations and global players choose Proskauer to represent them when they need it the most. With one of the largest global client rosters, you can be confident you will be in good company and represented by the best minds in the business.
725 strong, our top tier team of star trial attorneys, acclaimed transactional lawyers and exceptionally talented partners and associates have earned a reputation for the relentless pursuit of perfection and a dauntless pursuit of success.
Business savvy and market driven, our intellectual capital drives success. We are proud of our many achievements across a full spectrum of transactional and contentious practices. We secure victories, help build businesses and set precedents.
Proskauer was founded on the same bedrock values that hold true today. Hard work, mutual respect, cooperation, integrity and an unwavering dedication to client service are as integral now as when our doors first opened in 1875.