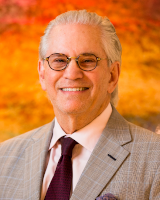 Howard L. Richshafer
Firm: Wood + Lamping LLP
Location: Cincinnati - OH
600 Vine Street, Suite 2500




Cincinnati, OH 45202




USA
Tel : 513-852-6000

Fax : N/A

Email : hlrichshafer@woodlamping.com

Howard Richshafer joined Wood + Lamping in 2008, and his practice is focused on civil and criminal tax problems, estate planning and probate, tax court trial work, mergers and acquisitions, and general corporate business matters. Howard is also a licensed Ohio CPA. Over the past 40 years, Howard has represented clients experiencing all types of civil and criminal tax problems with IRS. Those problems include IRS audits, IRS criminal investigations, enforced collection of unpaid tax liabilities involving levies, liens, and seizures of assets and income.
From 1968 to 1978, Howard served as an IRS agent with the United States Treasury Department. As a federal IRS agent, Howard held numerous technical and managerial positions. For the past 30 years, Howard has been an adjunct professor of taxation at the University of Cincinnati Lindner College of Business. He teaches advanced federal tax courses.
Howard was recently selected by his peers for inclusion in the 25th Edition of The Best Lawyers in America© for his work in Litigation and Controversy – Tax and Tax Law and has consecutively been recognized since 1999 – over 20 consecutive years. He was also recognized as the 2013, 2014, and 2017 Tax Litigation and Controversy "Lawyer of the Year" for Cincinnati. Only a single lawyer in each practice area and community is honored with a "Lawyer of the Year" award.
The Tax Institute Committee of the Cincinnati Bar Association, and, the 51st University of Cincinnati Income Tax Conference requested Howard to speak in December 2018 on the new 2018 IRS partnership audit rules affecting all businesses.
Articles
Memberships and Affiliations
Ohio State Bar Association
Cincinnati Bar Association

Taxation Committee
Estate Planning Committee

American Bar Association
---
Wood + Lamping LLP
Many clients turn to an accountant for tax-related issues. But if a complicated tax issue or tax controversy arises, like an IRS audit, or IRS criminal investigation, an experienced tax attorney should be consulted to ensure you are protected.
The Tax Practice Area at Wood + Lamping (W+L) represents individuals and businesses in Ohio, Indiana, and Kentucky in a variety of federal and state tax controversy matters.
Howard L. Richshafer chairs the Tax Practice Area. Howard has practiced tax law for over 40 years. He was formerly a federal agent with IRS/U.S. Treasury. He is also a licensed CPA and an adjunct professor of taxation at the University of Cincinnati where he teaches numerous advanced tax courses in the MBA and undergraduate programs. In May 2017, the Dean of the Lindner College of Business at the University of Cincinnati awarded the "2017 Outstanding Professor in Accounting and Tax" award to Howard for more than 35 years as an adjunct professor in the graduate tax programs.
Howard has been included on the Best Lawyers® list each year since 2001 and the Ohio Super Lawyers® list from 2004 to 2008 and 2010 to 2014. He was also included in the Best Lawyers® 2013, 2014, 2017, and 2018 Cincinnati Litigation and Controversy-Tax "Lawyer of the Year" list.
Howard has authored more than 100 tax articles including a manual on Ohio limited liability companies, which he co-authored. He is also the author of the chapter titled "Deductions for Profit-Motivated Activities," which appears in Lexis-Nexis®' online Federal Tax Research Library platform.
Martindale-Hubbell rated Howard "AV Preeminent," which is the highest possible rating in both legal ability and ethical standards.
The Tax Practice Area dedicates decades of experience and knowledge of tax law to every case. This allows our tax attorneys to look at every case from multiple angles and to plan a strategy to resolve tax issues in the most efficient, systematic, cost-effective, and creative way possible. We also stay on top of the ever-changing tax laws, Treasury regulations, judicial cases, and IRS administrative pronouncements to avoid entanglement in governmental and IRS loopholes that delay resolution.
Specifically, W+L's Tax Practice Area can help individuals and businesses with the following civil and criminal tax matters:
IRS Civil and Criminal Investigations.
IRS Audits, involving individuals or businesses.
IRS Collection Investigations involving delinquent taxes, levies, liens, seizures.
Offers in Compromise Applications with IRS and Ohio.
Negotiating Instalment Payment Agreements with IRS.
Negotiating criminal plea agreements with IRS or U.S. Attorney's Offices.
Pre- and post-indictment processes.
Inability to pay tax liabilities.
Tax refund litigation.
The United States Tax Court litigation.
Tax controversies with local tax authorities, and the states of Ohio, Kentucky, and Indiana.
Administrative Appeals of audit findings (as far as the Supreme Court, if necessary).
Resolving issues arising from errors made by an accountant or CPA.
Defaults on tax liabilities.
Tax benefits of business structuring/re-structuring.
Tax Research on contemplated or completed transactions.
Legal Opinion Letters concerning federal or state tax issues.
Expert Witness testimony in federal criminal or civil tax cases.
Tax Issues involving federal income taxes, estate taxes, employment taxes, gift taxes, and excise taxes.