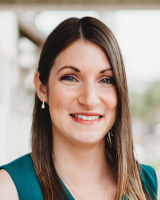 Lauren Acquaviva
Firm: The Acquaviva Law Firm
Location: Charleston - SC
672 Marina Drive, Suite 101




Charleston, SC 29492




USA
Tel : (843) 216-7728

Fax : (843) 614-6423

Email : Lauren@VivaLawSC.com

Lauren Acquaviva focuses her practice on state and local tax controversies, alcohol licensing matters, and family law matters, including matters involving the South Carolina Department of Social Services.  Lauren has tried over one hundred tax and alcohol license cases at the South Carolina Administrative Law Court during her career.  She also has handled appeals, including arguing before the South Carolina Court of Appeals and the South Carolina Supreme Court.  Lauren served as a volunteer Guardian ad Litem (GAL) in abuse and neglect cases for almost ten years.  Currently, Lauren is a certified Guardian ad Litem and serves as a GAL in family court.  Lauren also serves as one of the attorneys for the Berkeley County Guardian ad Litem program.
A New Jersey native, Lauren graduated from Monmouth University Summa Cum Laude in 2009 with a B.S. in Social Work and a passion for advocating on behalf of children. Immediately thereafter, Lauren moved to South Carolina to attend the University of South Carolina School of Law from where she graduated in 2012 in the top third of her class. During law school Lauren became a volunteer Guardian ad Litem in abuse and neglect cases and completed an externship with Richland County's volunteer Guardian ad Litem program.  She also was a member of the Mock Trial Bar where she honed her trial skills.
In September of 2012, shortly after graduating from law school with the desire to become a litigator, Lauren began working for the South Carolina Department of Revenue (SC DOR) where she spent six years litigating alcohol licensing and tax matters on behalf of the Department.  Lauren left the SC DOR in October of 2018 and joined a Mount Pleasant Law firm where she was able to begin to more broadly incorporate family law into her career.  In October of 2019, Lauren opened The Acquaviva Law Firm, LLC so she could focus on her two passions: litigating and juvenile advocacy.
In her spare time, Lauren enjoys painting, going to the beach, and playing with her two Chihuahuas and Bullmastiff.
---
The Acquaviva Law Firm
Income taxes, property taxes, sales and use taxes, and liquor by the drink excise taxes. These are just a few of the tax types administered by the South Carolina Department of Revenue. And let's not forget the local property taxes that each individual county oversees.
With six years of prior experience at the South Carolina Department of Revenue, Ms. Acquaviva welcomes the opportunity to assist you in your dispute with the SCDOR. From assisting during an audit to protesting a Proposed Assessment to litigating at the Administrative Law Court or SC Appellate Courts, Ms. Acquaviva is ready to advise you and advocate for your best interests.