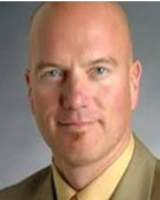 Stan D. Blyth
Firm: Lang, Richert & Patch
Location: Fresno - CA
Fig Garden Financial Center




5200 North Palm Avenue, Fourth Floor




Fresno, CA 93704
Tel : 559-228-6700

Fax : 559-228-6727

Email : sdb@lrplaw.net

Stan Blyth has been representing clients in California for over two decades. Stan moved to California upon his honorable discharge from the U.S. Marine Corps in 1987, graduating from Sonoma State University in 1990 with degrees in accounting and political science, receiving his Juris Doctor from the University of California, Davis in 1993, and obtaining his Masters in Taxation from Golden Gate University in 1998. While attending law school, Stan interned for the Internal Revenue Service and the Franchise Tax Board.
Stan has business tax planning and transactional expertise coupled with a robust tax controversy practice. His deep experience spans multiple industries in which he has negotiated and structured mergers, acquisitions, dispositions, expansions, contractions, restructurings, and financing transactions for corporate and pass-through entities in the United States and abroad and has resolved tax controversies at the audit, appeal and litigation stages. His practice covers many facets of tax law that are intertwined with business activities, including: advising clients on the tax aspects of private equity, mezzanine capital and M&A transactions. Stan also advises litigators and litigation clients on the tax aspects of lawsuit settlements and judgments and assists nonprofit entities in respect of organizational and operational matters. Stan is experienced in virtually all aspects of United States federal taxation and brings a practical and collaborative approach to the most sophisticated issues facing taxpayers.
Stan also practices in the areas of trust and estate administration and estate planning. He has extensive experience in estate settlement, trust and estate accountings, fiduciary income tax, gift and estate tax, and probate litigation, including will contests and accountings. Stan is an accomplished trial lawyer, who over the past twenty years has tried numerous cases in state and federal court to both judges and juries. He has argued appeals at both the state and federal level and has significant arbitration experience, including both domestic and international proceedings.
Named a "Super Lawyer" by publishers of Law & Politics for consecutive years, Stan frequently writes and speaks on issues of interest related to his practice.
Named as the exclusive recommended attorney for Fresno California by Premier Tax Lawyers for 2019
---
Lang, Richert & Patch
Lang, Richert & Patch has developed an outstanding reputation in the community for high quality, results-oriented legal services. Lang, Richert & Patch has been recognized by Martindale-Hubbel as a "Firm of Distinction" the highest honor bestowed by the organization. This long standing reputation has given the firm the opportunity to serve sophisticated entities with broad ranges of legal needs. In the private sector, the firm's clients include nationally recognized companies, including lenders, construction firms, and realty development companies. In the public sector, the clients include hospitals, universities, and schools.
Founded in 1963, Lang, Richert & Patch is a firm of over 12 attorneys and over 13 staff members. Individually and collectively, the firm has earned a solid reputation for effective advocacy. The practice is diverse, with national, state, and local clients relying on the firm's experience and success in case analysis and litigation, insolvency and bankruptcy, business ethics, transactions, and estate planning. Lang, Richert & Patch is a diverse group of individuals with a strong sense of justice and purpose. Each attorney brings superior credentials, characteristic determination and creativity to serve the client. The firm employs open communication, strategic innovation and the latest technology in striving to attain the greatest degree of efficiency and effectiveness.