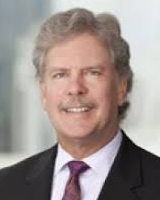 William D. Rohrer
Firm: Duane Morris LLP
Location: Miami - FL
201 S. Biscayne Boulevard, Suite 3400




Miami, FL 33131-4325




USA
Tel : 305 960 2226

Fax : 305 328 4497

Email : wrohrer@duanemorris.com

William D. Rohrer, P.A. is an international tax attorney and a certified public accountant. His practice focuses on strategic tax planning for foreign and domestic clients, many of whom have tax issues spanning several tax jurisdictions. Mr. Rohrer's experience covers business transactional planning, with emphasis on inbound, tax-advantaged structures for doing business (including investing in real estate) within the United States, and outbound foreign tax credit optimization structures. He represents multinational, public and closely-held companies doing business inside and outside the United States and several foreign real estate funds, fund managers and developers that invest in the United States.
Mr. Rohrer also represents high net worth individuals, resident and non-resident, and their closely-held businesses. He advises on matters dealing with income tax and compensation planning; estate, gift and other transfer tax and trust planning; wealth preservation; and business succession planning, including pre-immigration income and estate tax planning for non-residents who are moving to the United States.
Mr. Rohrer earned his LL.M. in Taxation from New York University School of Law in 1987. He is a 1982 graduate of the Ohio State University Moritz College of Law and a 1978 cum laude graduate of Ohio State University.
Areas of Practice
Strategic Tax Planning
Corporate Law
Wealth Planning
---
Duane Morris LLP
Duane Morris LLP, a law firm with more than 800 attorneys in offices across the United States and internationally, is asked by a broad array of clients to provide innovative solutions to today's legal and business challenges.
Growth and Culture
Evolving from a partnership of prominent lawyers in Philadelphia a century ago, Duane Morris' modern organization stretches from the U.S. to Europe and the Middle East, and now across Asia. Throughout this global expansion, Duane Morris has remained committed to preserving its collegial, collaborative culture that has attracted many talented attorneys. The firm's leadership, and outside observers like the Harvard Business School, believe this culture is truly unique among large law firms, and helps account for the firm continuing to prosper throughout changing economic and industry conditions.
At A Glance
Am Law 100 Since 2001
More than 800 lawyers in offices in the U.S., UK and Asia
128 Partners have chosen to join Duane Morris in the past 5 years
Firm has nearly tripled in past 19 years
Over 25% of client business conducted through multiple offices and practices