Premier Tax Lawyers: your portal to the nation's leading tax attorneys and practice area news
Tax attorneys are lawyers who specialize in the complex and technical field of tax law. They're best for handling complex, technical and legal issues associated with your tax situation. A tax attorney can step in after you have a problem, but consulting with one in advance can also help you avoid problems.
Each year Premier Tax Lawyers (PTL) researches and recommends leading Tax attorneys across the United States.  PTL lists only one attorney and firm in each city and inclusion to the guide is by invitation only.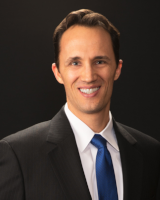 Todd Gluth is the chair of Cooley's tax practice group. Todd advises clients on structuring and tax aspects of complex domestic and cross-border business transactions, including mergers and acquisitions, joint ventures, public and private offerings of securities, debt and equity restructurings, real estate transactions, executive compensation, the organization and operation [...]
On January 13, 2023, the Internal Revenue Service (IRS) released a Chief Counsel Advice Memorandum (CCA 202302011) concluding that taxpayers cannot claim a deduction for cryptocurrency losses that have, absent a sale or other taxable disposition, substantially declined in value if such cryptocurrency continues to trade on at least one cryptocurrency exchange and has a value that is greater than
[...]
In Short The Situation: A new nondeductible 1% excise tax imposed on certain stock repurchases (enacted as new section 4501 as part of the Inflation Reduction Act on August 12, 2022) (the "Stock Buy-back Excise Tax") went into effect on January 1, 2023. On December 27, 2022, Treasury issued Notice 2023-2 (the "Notice") providing interim guidance upon which taxpayers may
[...]