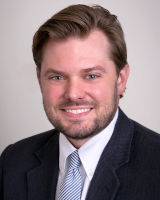 Bryan J. Schrempf
Firm: Schrempf, Kelly & Napp, LTD.
Location: Alton - IL
307 Henry Suite 415




Alton, IL 62002




USA
Tel : (618) 465-2311

Fax : N/A

Email : bschrempf@sknlawyer.com

Bryan Schrempf as a second-generation attorney from Alton, Illinois, has a very particular set of skills. Skills that make him invaluable to clients.
Leveraging his background in Accounting, Bryan creates Wills, Trusts, and comprehensive Estate Planning Packages in order to provide for a child's guardian or special needs, facilitate wealth transfer, plan for the client's possible mental or physical incapacity, and protect assets from creditors or divorcing spouses.  He serves the needs of individuals and their closely owned businesses, including business formation, completing transactions or regulatory compliance, or selling, transferring, or acquiring business interests.  Bryan also advises his clients with respect to their businesses, including entity formation and governing documents, sale-purchase agreements, leases, promissory notes, and other owner/member/partner agreements.  And, relatedly, Bryan represents clients in complex civil litigation, generally involving those beforementioned issues.
Personally, Bryan's honest, warm, and personable character instills peace of mind and confidence in his clients while they navigate, often for the first time, through the complex and intimidating legal issues they face.  His clients come from a wide range of backgrounds, and the services he provides are effectively and economically tailored to address each client's needs.
Education
SAINT LOUIS UNIVERSITY SCHOOL OF LAW
St. Louis, MO.
Juris Doctor, 2012
Concentration in Tax Law &
Certificate in Employment Law.
UNIVERSITY OF ILLINOIS URBANA-CHAMPAIGN
Champaign, IL.
Master of Accounting Science with
Minor in Finance, 2009
Bachelor of Science in Accountancy, 2008
Bar Admissions
Illinois
Missouri
Federal: Southern District of Illinois, Central District of Illinois, and Eastern District of Missouri
Areas of Practice
Tax Analysis, Strategies, & Controversies
Wills, Trusts, and Estates – Planning & Administration
Business Strategies – Formation, Transactions, & Advice
Tax Analysis, Strategies, & Controversies
Commercial Litigation, Fiduciary & Trust Litigation
Municipal Law & Services
Government Relations
---
Schrempf, Kelly & Napp, LTD.
For more than 40 years, our lawyers at SCHREMPF, KELLY, & NAPP, LTD. have been assisting individuals and municipalities across Illinois and Missouri with their legal, health, and financial compensation needs.
It's been our longstanding policy to assign an attorney to personally handle all aspects of your case. You will have a true advocate handling all legal aspects of your case. You are a person, not a number, and we treat you as such.
Our comprehensive knowledge combined with a sincere client focus, is a combination that has made our practice the law firm of choice for people for over 40 years. We move your case forward as quickly and efficiently as possible.