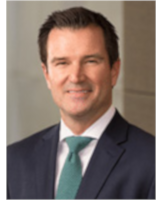 Charles E. Hodges II
Firm: Jones Day
Location: Atlanta - GA
1420 Peachtree Street, N.E. Suite 800




Atlanta, Georgia 30309-3053




USA
Tel : 404.581.8636

Fax : 404.581.8330

Email : cehodges@jonesday.com

Chuck Hodges focuses his practice on federal tax controversies and litigation and assists U.S. taxpayers facing tax disputes around the world. He has been involved in more than 125 cases against the IRS in the U.S. Tax Court; U.S. Court of Federal Claims; U.S. District Courts in Georgia, South Carolina, Florida, Texas, Delaware, Mississippi, and Arizona; and Courts of Appeals for the Fifth, Sixth, Ninth, and Eleventh Circuits. Among his reported cases are Caracci v. Commissioner, 456 F.3d 444 (5th Cir. 2006) (intermediate sanctions/excise taxes) and Wright v. Commissioner, 809 F.3d 877 (6th Cir. 2016) (foreign currency contracts). By combining his tax law background with his master's degree in economics, Chuck also advises clients on transfer pricing issues and the global taxation of intellectual property.
For more than 20 years, Chuck has handled every stage of a tax controversy from examination (including the CAP program) through court proceedings and all alternative dispute resolution options, including post-IRS Appeals mediation. He represents Fortune 500 companies and their executives, privately held businesses, estates, high net worth individuals and their family offices, as well as exempt organizations.
Chuck is an international tax columnist for the Journal of Taxation and serves as chair of the Federal Bar Tax Section for Atlanta, secretary/treasurer of the Atlanta Bar Tax Section, and is a former chair of the Georgia Bar Tax Section. He is also a Fellow of the American College of Tax Counsel and a Fellow of the American College of Trusts & Estates Counsel (for tax controversies and litigation).
---
Jones Day
Jones Day, a legal institution with more than 2,500 lawyers on five continents, is based on a set of core principles – the most critical of which is a relentless focus on client service that transcends individual interests. We are One Firm Worldwide.
All law firms seek to serve clients effectively. Some do it more consistently than others. Jones Day ranked #1 in the BTI Consulting Group's 2018 "Client Service A-Team" report, which identifies the top 30 law firms for client service through a national survey of corporate counsel. Recognizing the Firm's attention to every facet of client service, Jones Day was awarded "Best of the Best" status in all 17 activities that drive superior client service. Jones Day is the only firm in the history of the BTI survey to achieve that distinction for two consecutive years.