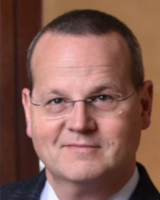 Douglas Turner Coats
Firm: Gordon Feinblatt LLC
Location: Baltimore - MD
233 E. Redwood Street




Baltimore, MD 21202




USA
Tel : 410-576-4002

Fax : 410-576-4246

Email : info@gfrlaw.com

Doug chairs the Firm's Tax Practice and has significant experience in the planning and structuring of sophisticated business and tax transactions for companies involving corporations and flow-through entities (including LLPs, LLCs and S corporations). He has advised and represented clients in connection with the sale of their companies, in the form of both asset and equity transactions, and has also represented clients in business acquisitions. Doug advises clients of all sizes with respect to various types of tax matters. Doug has also represented both individual and business taxpayers in matters before the Internal Revenue Service and state taxing authorities.
Doug is an integral part of the Energy and Environmental team where his work includes:
drafting, reviewing and negotiating solar power purchase agreements, including issues related to appropriation of funds by governmental entities
drafting, reviewing and negotiating PILOT agreements ("payment in lieu of taxes" agreements) with respect to Maryland property taxes
analyzing tax issues, including issues related to the transfer of property by electricity generators to public utilities under IRS Notice 2016-36
Doug joined Gordon Feinblatt in November of 2015. Prior to joining the Firm, Doug was counsel with Rosenberg Martin Greenberg in Baltimore, and, an associate with Young Conaway Stargatt & Taylor, LLP in Wilmington, Delaware, and Venable, LLP in Baltimore. Prior to practicing law, Doug was a senior tax consultant with Deloitte & Touche, LLP in Baltimore.
---
Gordon Feinblatt LLC
We present innovative solutions applicable to each of our clients' unique problems and circumstances. With more than 60 lawyers and over 20 paralegals, our size assures depth and proficiency in providing legal counsel without sacrificing personalized attention to our clients.
Many of our attorneys are among the State's leading practitioners. Twenty-five of our attorneys are listed in Woodward & White's Best Lawyers in America® 2017 and four of our lawyers have been designated "Lawyer of the Year" in Baltimore by Best Lawyers. Eighteen attorneys are named in Maryland Super Lawyers 2016.
Gordon Feinblatt's prevailing values are quality, integrity, collegiality and the placing of client interests ahead of Firm and personal interests. We are committed to advancing and protecting the interests of the business and professional community, delivering our services effectively and efficiently, and garnering the continued trust and confidence of our clients.