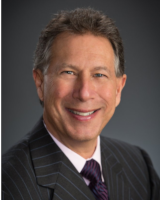 Eric P. Rothenberg
Firm: Orsi Arone Rothenberg Turner, LLP.
Location: Needham - MA
160 Gould Street, Suite 320




Needham, MA 02494




USA
Tel : 781-239-8900

Fax : 781-658-2203

Email : erothenberg@oarlawyers.com

Eric P. Rothenberg concentrates his practice mostly on the practice of tax law including, partnerships, tax free exchanges, bitcoin/crypto currency taxes and strategies, sales of businesses, individual tax planning, estate and gift tax planning and tax return preparation. He also represents clients before all levels of the Internal Revenue Service, the Massachusetts Department of Revenue, the U.S. Tax Court and the Appellate Tax Board. He counsels clients for corporate tax planning, professional corporations and fringe benefits. He also does work in business related fields such as preparation of wills and trusts, partnership and corporate agreements and formations, limited liability companies, LLP's and real estate transactions and syndications. He recently has represented many clients on cryptocurrency, such as bitcoin, and how to properly report such transactions to the IRS and proper tax planning for such trading.
Mr. Rothenberg was the author of the WG&L TAX PLANNER, a system of tax planning computer software, published by Warren, Gorham and Lamont, Boston, Massachusetts, which was sold nationally to lawyers, accountants and financial planners. One software package computed estate and gift taxes and the other computed income taxes. In addition, he is the author of several articles which have appeared in such professional journals as Taxation for Lawyers, Taxation for Accountants, National Tax Shelter Digest, Taxes, Mass CPA Journal, Digest of Federal Taxes. Mr. Rothenberg has lectured on various tax subjects before professional continuing education courses. Mr. Rothenberg has been named one of Massachusetts's "Massachusetts Super Lawyers" 2004-2017 (every year since the award's inception), and as a "Top Attorney in Tax Law in 2009" as published in Law & Politics and Boston Magazine. In addition, he has served as an expert witness in U. S. District Court and Massachusetts Superior Court.
Mr. Rothenberg received his A.B. from Cornell University in 1973, his J.D. from Boston University School of Law in 1976 and his M.B.A. from Boston University Graduate School of Management in 1977 (High Honors). Mr. Rothenberg was on the Board of Directors, Blackstone Bank and Trust, Boston, Massachusetts from 1987-1991. He was a licensed Certified Public Accountant (CPA) for many years and has earned an AV rating by Martindale-Hubbell Law Directory, the highest rating issued for attorneys. He has been admitted to the bars of Massachusetts and the District of Columbia and may practice before the United States Tax Court. Mr. Rothenberg has been named one of Massachusetts's "Massachusetts Super Lawyers" 2004-2014 (every year since the award's inception), and as a "Top Attorney in Tax Law in 2009" by the publishers of Law & Politics and the publishers of Boston Magazine.
Attorney Rothenberg was selected in 2012 as one of Boston's Top Rated Lawyers, based on his AV® PreeminentTM rating, the very first year of such pronouncements.
Mr. Rothenberg was selected to be the exclusive recommended attorney for Needham in Premier Tax Lawyers for 2019.
---
Orsi Arone Rothenberg Turner, LLP.
At Orsi Arone Rothenberg Turner, LLP, our attorneys share a common philosophy to provide the high-caliber services most expect from downtown law firms. We do not need a prestigious office address to prove our demonstrated trial success, commitment to our clients' needs and experienced case management. Many of our attorneys have spent in excess of 20 years in private practice, and together we are committed to providing innovative, cost-effective and personalized legal services across a broad spectrum of practice areas to meet our clients' needs.
While lawyers on our legal team each focus in select areas of law such as business law, real estate, taxation or elder law, they work together when legal matters encompass several areas of law. As a result, our clients receive the benefit of comprehensive representation that draws on in-depth knowledge in specific areas of law.
Our multidisciplinary approach has helped our firm achieve a history of favorable results. Our clients can turn to us not just for assistance with one legal matter, but for continued assistance with the matters that affect their lives and their businesses. We have served some of our clients throughout their lives and careers, helping them make the right legal decisions that protect their interests and prepare them for a strong and high-performing future.