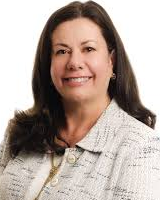 Joan C. Arnold
Firm: Pepper Hamilton LLP
Location: Philadelphia - PA
3000 Two Logan Square




Philadelphia, PA 19103




USA
Tel : 215.981.4362

Fax : 215.981.4750

Email : arnoldj@pepperlaw.com

Joan C. Arnold is a partner with Pepper Hamilton LLP, resident in the Philadelphia office, where she is the chair of the Tax and Estates Practice Group, and focuses her practice on federal and international income tax. Ms. Arnold has more than 40 years of significant experience in domestic and cross border M&A, and corporate international tax counseling, including substantial tax experience in the private equity arena. She is a past member of the firm's Executive Committee.
Ms. Arnold is the incoming chair elect of the Tax Section of the American Bar Association, past president of the American College of Tax Counsel, vice president and a member of the executive committee of the U.S. Branch of the International Fiscal Association, and on the executive committee of the George Washington/IRS Annual International Tax Institute. She is the author of the IFA-USA report "Is There a Permanent Establishment." Ms. Arnold is a frequent speaker on international tax issues, including at the NYU Institute, PLI and the ABA Tax Section.
Before entering private practice, Ms. Arnold was vice president, associate general tax counsel for Citicorp, a full-time faculty member at Rutgers University School of Law – Camden, and a consultant in international tax to KPMG Peat Marwick in its national office.
INSIGHTS
EVENTS & WEBINARS
APRIL 3-5, 2019 ABA'S 19TH ANNUAL U.S. AND EUROPE TAX PRACTICE TRENDS CONFERENCE, 'GLOBAL EXECUTIVES – PLANNING FOR PERMANENT ESTABLISHMENT EXPOSURE'
DECEMBER 13-14, 2018 GEORGE WASHINGTON / IRS 31ST ANNUAL INSTITUTE ON CURRENT ISSUES IN INTERNATIONAL TAXATION, 'INBOUND DEVELOPMENTS'
NOVEMBER 14-16, 2018 PLI TAX STRATEGIES 2018, 'IMPACT OF 2017 TAX ACT ON CROSS-BORDER ACQUISITIONS AND DIVESTITURES'
05/03/2018 EACCNY, 'PAN EUROPEAN TAX UPDATE: MAKING SENSE OF THE CHANGING U.S./EUROPEAN TAX LANDSCAPE'
03/08/2018 CHOICE OF ENTITY FOR BUSINESSES AFTER TAX REFORM
PUBLICATIONS
05/07/2019 STRUCTURING U.S. DEBT FACILITIES IN LIGHT OF NEW IRS RULES VOLUME 2019, ISSUE 2 TRANSFERRING PARTNERSHIP INTERESTS: BUYER BEWARE OF WITHHOLDING OBLIGATIONS, SELLER BEWARE OF TAX LIABILITY
12/22/2017 EARLY SIGNING OF TAX BILL HAS FINANCIAL REPORTING IMPLICATIONS
NOVEMBER/DECEMBER 2016 TAX DEVELOPMENTS IN 2016: FEDERAL TAX (PART I)
10/05/2016 RECENT CHANGES TO THE INDIA-MAURITIUS TAX TREATY: WHAT DOES THIS MEAN FOR AMERICAN INVESTORS?
NEWS
05/16/2019 FORTY LAWYERS FROM PEPPER HAMILTON NAMED TO PENNSYLVANIA SUPER LAWYERS AND RISING STARS LISTS FOR 2019
04/25/2019 PEPPER HAMILTON TOP RANKED IN 2019 EDITION OF CHAMBERS USA: AMERICA'S LEADING LAWYERS FOR BUSINESS
08/15/2018 SEVENTY-FIVE PEPPER HAMILTON LAWYERS NAMED TO THE BEST LAWYERS IN AMERICA AND SIX NAMED 'LAWYERS OF THE YEAR' FOR 2019
05/18/2018 THIRTY-NINE LAWYERS FROM PEPPER HAMILTON NAMED TO PENNSYLVANIA SUPER LAWYERS AND RISING STARS LISTS FOR 2018
05/03/2018 PEPPER HAMILTON TOP RANKED IN 2018 EDITION OF CHAMBERS USA: AMERICA'S LEADING LAWYERS FOR BUSINESS
PODCASTS
02/07/2018 THE IMPACT OF THE TAX ACT ON FUNDS
03/06/2017 THE NEW TAX LANDSCAPE FOR INVESTMENT MANAGEMENT
ACTIVITIES/HONORS
ACTIVITIES
AMERICAN BAR ASSOCIATION Vice Chair, Tax Section (2016-17); Incoming Chair (August 2019)
AMERICAN COLLEGE OF TAX COUNSEL 1999 – present, Fellow (Regent 2009-12; Secretary/Treasurer 2012-13; Vice President 2013-14; President 2015-16)
U.S. BRANCH OF THE INTERNATIONAL FISCAL ASSOCIATION Vice President; Member, Executive Committee
GEORGE WASHINGTON/IRS ANNUAL INTERNATIONAL TAX INSTITUTE Member, Executive Committee of the George Washington/IRS Annual International Tax Institute
PHILADELPHIA TAX CONFERENCE In Philadelphia, Ms. Arnold is past president of the Philadelphia Tax Conference.
HONORS
CHAMBERS USA Highly ranked (Tier I) by Chambers USA: America's Leading Lawyers for Business in tax law for 2016-19.
M&A ADVISOR AWARDS Advised on the "Financial Services Deal of the Year (from $10mm to $100mm)" award winner for 2015
SUPER LAWYERS Selected for the Pennsylvania Super Lawyers list every year since 2004.
BEST LAWYERS Listed in The Best Lawyers in America and was named the Philadelphia Best Lawyers Tax Lawyer of the Year for 2010.
INTERNATIONAL WHO'S WHO Listed in The International Who's Who of Corporate Tax Lawyers, The International Who's Who of Business Lawyers, Who's Who Legal International – Corporate Tax 2013 and Who's Who Legal: Corporate Tax 2014-2019
EDUCATION
LL.M., Taxation, New York University School of Law, 1983
J.D., Villanova University School of Law, 1978
B.A., Mathematics, Wagner College (Staten Island, NY), 1975
BAR ADMISSIONS
---
Pepper Hamilton LLP
With more than 425 lawyers in 14 offices across the United States, we use the unique skills and talents of our people, the breadth of our practices, and the depth of our experience to deliver powerful solutions to clients' legal and business issues. The firm was founded in 1890.
Start closer to the right answer.® Our firm has grown from a two-person law office formed in Philadelphia to a large, sophisticated law firm with a national and international practice. While much about Pepper is new and different from its beginnings, we retain traditional values passed down through the decades: respect for the rule of law, pride in an excellent work product and commitment to the client's cause. Today, Pepper Hamilton is a diverse firm of men and women from a broad spectrum of backgrounds, united in these values.