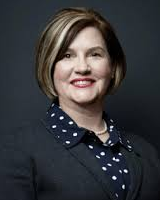 Kimberly Lowe
Firm: Avisen Legal
Location: Minneapolis - MN
901 Marquette Ave S. Suite 1675




Minneapolis, MN 55402




USA
Tel : (612) 584-3400

Fax : N/A

Email : klowe@avisenlegal.com
For over 20 years Kim Lowe has lawyered from the trenches with experience and her comprehensive knowledge and understanding of how both for-profit and nonprofit enterprises operate. She guides entrepreneurs, executive management teams, boards of directors, multigenerational families, shareholders and investors through all aspects of the business life cycle from formation to operation to exit.
Kim extends her expertise to all sectors of business. She works with social ventures, private and public companies, limited liability companies and partnerships, nonprofit organizations and cooperatives. She masterfully navigates her clients through general business matters, tax issues and structures, corporate governance, debt and equity financing, purchase and sales,, SEC and IRS compliance, business strategy joint ventures and complex reorganizations.
Kim brings her extensive set of entity and contract tools to help business owners and families navigate through the succession of a business from one or more owner/operators to the next set of owners, with special attention to professional service businesses that may or may not be outright salable.
In the nonprofit sector, Kim has worked with all types of organizations ranging from public charities to trade associations and has counseled them through every intricacy of the nonprofit business life cycle. Kim has experience structuring complex organizations facing issues of UBIT, intermediate sanctions, excess benefit transactions and other exempt organization tax issues.
In addition to legal expertise, Kim brings her deep leadership experience to the table for all her clients regardless of sector, purpose or goals.
Education:
Boston College Law School
University of Detroit, Honors B.A. in English and Economics, summa cum laude
Bar Admissions:
Honors:
Premier Tax Lawyers Exclusive Featured Attorney for Minneapolis, 2019
Minnesota State Bar Association North Star Lawyer, 2012-2018
Minnesota Business Magazine, The (REAL) Power 50 Award, 2014
Minnesota Lawyer, Attorney of the Year, 2011 and 2014 and circle of excellence
BestPrep, Volunteer of the Year Award, 2006
Minnesota Justice Foundation, Outstanding Service Award, 2006
Professional Activities:
Uniform Law Commission
Minnesota Appointed Commissioner (2016-Present)
ULC Drafting Committee on Management of Funds Raised through Crowdfunding Efforts
        Hennepin County Bar Association
Immediate Past President (2016-2017)
President (2015-2016)
President-Elect (2014-2015)
Treasurer (2013-2014)
Finance and Planning Committee Chair (2013-2014)
Secretary (2012-2013)
Board of Directors (2011-2017)
Finance and Planning Committee Member (2009-2016)
Finance and Planning Committee Bylaws Subcommittee Chair (2011-2012)
Board of Directors, Hennepin County Bar Foundation (2012-2016)
Minnesota State Bar Association
Business Law Section Council, Executive Committee Member (2015 to Present)
Nonprofit Corporations, Committee Member
Business/Professional Corporations, Committee Member
Partnerships/Limited Liability Companies, Committee Member
Beneficial Corporation Drafting Committee (2012-Present), Chair
Minnesota State Bar Association's Legal Education Task Force Member, (2014-2016)
Minnesota State Bar Association Assembly Member, (2013-Present)
Member Investment Committee (2018-Present)
American Bar Association, Business Law Section
Member, Nonprofit Organizations Committee
Member, Corporate Governance Committee
Co-Chair, Social Entrepreneurship and Social Benefit Entities
Co-Chair, Governance Nonprofit Organization
The Business Lawyer, Editorial Board Member (2018-Present)
Business Law Today, Content Director (2018-Present)
Business Law Section, Pro Bono Committee, Chair (2015-2018)
American Bar Association
ABA Standing Committee on Pro Bono and Public Service, Member of (2017 – present), Business Law Section Liaison (2014 – 2017)
National Council of Farmers Cooperative
Legal Tax and Accounting
Vice Chair- Securities Committee (2010-2016)
---
Avisen Legal
With 100 years of enlightening experiences, the Avisen attorneys possess a deep and broad collective understanding on a wide range of legal/business situations.
At Avisen Legal, we bring our entire work bench of business and tax tools to attend to the unique issues that affect nonprofit organizations, tax-exempt social enterprises , benefit corporations or B-Corps and cooperatives. We help guide social enterprises with to the ideal structure for a social venture, how to obtain and maintain tax-exempt status, day-to-day operations of nonprofit organizations, and more. We also assist investigations by the attorney general or the Internal Revenue Service.