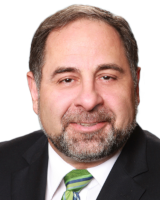 Monte L. Schatz
Firm: Vandenack Weaver LLC.
Location: Omaha - NE
17007 Marcy Street, Suite 3




Omaha, Nebraska 68118




USA
Tel : 402.504.1300

Fax : 402.504.1935

Email : mschatz@vwattys.com

Monte Schatz offers clients a wealth of experience in practice areas vital to business and finance. His expertise includes trust administration, probate, estate planning, tax, securities, corporate and employer-employee relations law. Schatz's client service is strengthened by a 30- year work history that includes key executive positions with national, regional and community bank corporations. Monte assists individuals and businesses with wealth strategies, trusts and estates, asset protection, tax planning/preparation, business, employer-employee issues, tax issues and risk management. Monte's wide scope of expertise also includes federal and state legal, tax, and regulatory compliance.
Monte earned his law degree from the University of South Dakota. In addition, he received a Master of Law in Taxation from the University of Tulsa and earned a bachelor's degree with high honors in Economics and Political Science from South Dakota State University. Additionally, he has passed the Series 7 General Securities Exam, the Series 66 Uniform Combined State Law Exam and the Nebraska Life and Health Exam. Monte is a member of the Nebraska, Iowa and South Dakota bar associations. His community involvement is extensive and includes serving on the Board of Directors for the Council of Independent Nebraska Colleges, Phoenix Academy, Omaha Estate Planning Council (past president) and Metropolitan Community College Foundation (past president).
---
Vandenack Weaver LLC.
At Vandenack Weaver in Omaha, Nebraska, we view ourselves as strategic partners with our clients. With extensive backgrounds in tax, business and litigation and years of experience working in large law firms throughout the Midwest, our lawyers can handle the most complex business issues with ease. We make it our mission to remain on the cutting edge of the legal profession.
Our firm has embraced technology as a way to streamline the legal process, and we now offer our clients access to legal forms and documents, information about their cases, blogs and additional resources directly through this website. These innovations allow our firm to capitalize on lower overhead and focus on delivering personalized solutions at an affordable cost.
Vandenack Weaver attorneys will represent and counsel you and your business with zeal and great attention to detail. Experts in tax and business law, our attorneys provide services in many practice areas.