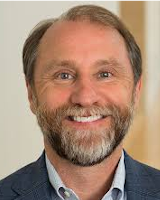 R. Todd Ervin
Firm: Bass, Berry & Sims PLC.
Location: Nashville - TN
150 Third Avenue South Suite 2800




Nashville, TN 37201




USA
Tel : (615) 742-6200

Fax : (615) 742-6293

Email : TErvin@bassberry.com

For more than 20 years, Todd Ervin has counseled clients in the areas of taxation, finance and capital markets. Known for his ability to offer practical advice to a broad range of clients, Todd has helped REITs, LLCs, partnerships, U.S. and foreign corporations and tax-exempt organizations navigate complicated legal and tax issues. Many of his clients are companies in the real estate and healthcare industries, including public and private REITs.
Todd's practice includes:
REIT Representation – Counseling REIT clients through conversions, roll-ups, initial public offerings and equity and debt offerings as well as UPREIT transactions and RIDEA joint ventures.
Corporate Agreements – Drafting and negotiating transaction and partnership documents including Merger Agreements, Stock Purchase Agreements, LLC Agreements and Partnership Agreements.
Transactions – Advising clients through taxable and non-taxable transactions including acquisitions, joint ventures, mergers and restructurings.
Tax – Advising clients on corporate and partnership taxation, tax-exempt organization compliance and tax planning and analysis.
Todd is a CPA and worked with KPMG prior to beginning his legal career.
Accolades
Premier Tax Lawyers – Exclusive Featured Attorney for Nashville 2020 -2021
The Best Lawyers in America© — Tax Law (2011-2021)
Mid-South Super Lawyers (2012-2015, 2017-2018)
Tennessee CPA (1995)
Education
University of Florida Levin College of Law – LL.M., 1999
University of Florida Levin College of Law – J.D., 1998
University of Tennessee – M.Acc., 1993
University of Tennessee – B.S., 1992
---
Bass, Berry & Sims PLC.
In balance. With integrity and flexibility, knowledge and creativity. Bass, Berry & Sims is poised to guide clients through complex legal matters. Focused on their interests and committed to deliver value, advantage, results.
Taxes are the backdrop that drive many business decisions including where to locate, how to structure, who to hire, how to grow and when to proceed with these decisions. We know how taxation figures into the life of a business, no matter the size or industry.
Our tax attorneys serve businesses of all sizes, as well as individuals, and provide comprehensive counseling regarding all aspects of local, state and federal taxation. We are experienced in handling tax litigation before the appropriate tribunals.
Our tax attorneys work closely with other areas of the firm to devise practical strategies to meet clients' specific needs.
We represent:
Publicly and closely held corporations.
Partnerships and limited liability companies.
Small businesses.
Healthcare providers.
Physician groups.
Colleges and universities.
Tax-exempt organizations.
Individuals.
Families.
Executors and trustees.
Our services include:
Tax planning considerations in structuring corporate mergers, acquisitions and leveraged buy-outs.
Partnership issues.
Tax issues in commercial loans, leases and work-outs.
Real estate tax issues.
Opportunity Zones.
Tax matters of concern to international clients with business operations in the U.S. or overseas.
Litigation.