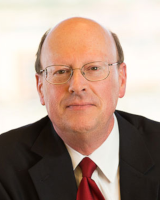 R. Tracy Sprouls
Firm: Rodney Law
Location: Albuquerque - NM
201 3rd Street NW, Suite 2200




Albuquerque, NM 87102




USA
Tel : 505-765-5900

Fax : 505-768-7395

Email : tsprouls@rodey.com

Prior to obtaining his Master of Laws degree in Taxation in 1993, Mr. Sprouls had a litigation practice in Roswell, New Mexico for eleven years. From 1993 to 2000, he practiced primarily in tax and estate planning in West Texas and Southeastern New Mexico. In 2000, he moved to Albuquerque to join the Rodey Firm, where he continues his practice in entity formation, corporate law, state and federal tax planning, state and federal tax controversies and estate planning.
Mr. Sprouls has advised a wide range of clients — corporations, partnerships, limited liability companies, and individuals, for-profit and tax exempt – on a wide range of state and federal tax issues.  In addition to business and personal tax planning, he has extensive experience dealing with state and federal taxing authorities in the administrative setting, including negotiation with the IRS of installment agreements and offers in compromise with the IRS and issues of income tax, gross receipts tax, gasoline tax, severance tax, jeopardy assessments, and managed audits with the New Mexico Taxation and Revenue Department.
In April of 2014 Mr. Sprouls received the Client Choice Award from Client Choice in association with Lexology, for excellence in client service in the area of Corporate Tax.
Mr. Sprouls is listed in The Best Lawyers in America for his expertise in corporate law, litigation and controversy-tax, mergers and acquisitions law, tax law, and trusts and estates law.
Mr. Sprouls was named Albuquerque Corporate Law Lawyer of the Year for 2018 and 2019 by Best Lawyers in America.
Mr. Sprouls was named Albuquerque Litigation-Trusts and Estates Lawyer of the Year-2016 by Best Lawyers in America.
Mr. Sprouls was named Albuquerque Litigation & Controversy-Tax Lawyer of the Year-2013 by Best Lawyers in America.
Mr. Sprouls is listed in Chambers USA-America's Leading Lawyers for Business for his expertise and experience in corporate/commercial: tax law.
Mr. Sprouls was selected by New Mexico Business Weekly as one of New Mexico's "Best of the Bar" for 2011.
---
Rodney Law
Nearly three decades before New Mexico achieved statehood, Bernard Rodey stepped off a train from Boston onto the hot and dusty streets of his destination: Albuquerque, New Mexico. Mr. Rodey established his law practice in 1883. Little did he know he was on his way to creating what would become one of New Mexico's oldest, largest and most highly respected firms. The law practice Mr. Rodey began in 1883 has grown into a firm of more than 65 lawyers and over 70 support professionals, with offices in Albuquerque and Santa Fe. The journey from that first day to the 21st century is filled with stories of leadership, technical excellence, and effective client advocacy.
Being a good lawyer means different things to different people. Some would say it is being well educated, experienced, and tough in the courtroom. Others would describe a creative, client-oriented problem solver. At the Rodey Law Firm, we believe a good lawyer is all these things and more.
Good lawyers help their clients make wise choices. They cut through the complexities of a problem to find its core. They study that problem from different angles, turn it on its head, and ask "what if?" Then they focus their intellectual, legal and strategic skills on finding a solution efficiently and economically. Ultimately, good lawyers make a difference in the lives of their clients.
This approach is a long-established practice at the Rodey Law Firm. We think it is the essence of what makes us good at what we do.