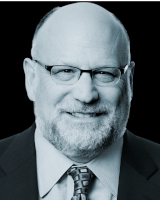 Robert A. Wexler
Firm: Adler & Colvin
Location: San Francisco - CA
135 Main Street, 20th Floor




San Francisco, CA 94105




USA
Tel : (415) 421-7555

Fax : (415)421-0712

Email : wexler@adlercolvin.com

Mr. Wexler's practice focuses primarily on the areas of tax and corporate matters for nonprofits and their donors, with a particular emphasis on social enterprises, revenue-generating activities and private foundations.
EDUCATION
J.D., Columbia University, 1985
B.A., magna cum laude, Brown University, 1982; Phi Beta Kappa
PROFESSIONAL AFFILIATIONS
Mr. Wexler is a board member of Benetech, a Silicon Valley social enterprise. He is a member of the American Bar Association, and an active participant in the Tax Section's Exempt Organization Committee, where he recently served as Chair of the Committee. Mr. Wexler is also a member of the American Law Institute and an Advisor to the Restatement of the Law – Charitable and Nonprofit Organizations. He is also an Advisor to NYU's National Center of Philanthropy and the Law.
SPEAKING & TEACHING
Mr. Wexler is a lecturer in law at Stanford Law School, where he teaches the Law of Nonprofit Organizations. He has also taught courses at the University of San Francisco and in the LLM program at Golden Gate University. He is a frequent speaker at nationally recognized conferences on nonprofit law.
BAR ADMISSIONS
Mr. Wexler is admitted to the bar in the state of California.
PRIOR EXPERIENCE
Before joining Adler & Colvin, Mr. Wexler practiced with two different San Francisco law firms from 1985 through 1992 as a tax lawyer representing exempt organizations, as well as individuals, corporations, and partnerships.
OUTSIDE THE OFFICE
Mr. Wexler enjoys music and sports as well as strategy based games.
---
Adler & Colvin
Adler & Colvin's lawyers, paralegals, and support staff serve the legal needs of the nonprofit sector. We serve grantmakers, nonprofit service providers, individual and corporate donors, nonprofit advocacy groups, and others.
Our lawyers and staff are deeply gratified by our clients' contributions to a better world, and proud to provide them with legal services to support those contributions. As advocates for the nonprofit sector, we participate in committees of local, state, and national bar associations and help draft recommendations for improvements in laws and regulations.
Members of our firm have testified before Congressional committees on issues of nonprofit law and have served on government advisory committees that focus on the nonprofit sector.
Our attorneys believe it's important to share our knowledge not only with our clients but with the larger community. We present papers and lectures at statewide and national conferences of lawyers and accountants, and we publish articles in professional journals.
Our principals and associates have taught the law of tax-exempt organizations to law students at Stanford University, University of California, Berkeley, and Golden Gate University, and to graduate students at the University of San Francisco and California State University / East Bay. We also teach workshops for the lay public.