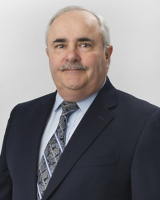 Ronald P. Cheli
Firm: Butzel Long
Location: Bloomfield Hills - MI
41000 Woodward Ave. Stoneridge West Bldg




Bloomfield Hills, MI 48304




USA
Tel : 248 258 7853

Fax : 248 258 1439

Email : cheli@butzel.com

Ron Cheli is a Shareholder based in Butzel Long's Bloomfield Hills office and is both an attorney and Certified Public Accountant. His practice is concentrated primarily in representation of business entities and commercial transactions, with a substantial emphasis in tax matters. In particular, he provides specialized advice in the areas of: business organizations; mergers and acquisitions; loans and alternative financing; tax planning and controversies; and real estate transactions.
Ron received his B.S.B.A. (with majors in both Accounting and Business Administration) from Aquinas College (1973) and his J.D. from Wayne State University with a concentration in taxation (1977). He has been actively involved in and has assumed leadership roles in several professional and civic organizations. He has authored articles concerning various aspects of Federal tax law. He has also been a frequent lecturer on matters concerning business succession and taxation.
---
Butzel Long
Butzel Long traces its roots to 1854 when Detroit's economy was based on the Great Lakes shipping trade. Admiralty law was the specialty of founding senior partner William Austin Moore. He was called to Buffalo, Cleveland, Milwaukee and Chicago to handle some of the most important cases of his time.
Representing clients with global interests has led to a long tradition of expertise in international law. From its origins in the mid-1800's representing international shipping concerns, the firm provided legal counsel in some of the country's most important international trade disputes at the turn of the 20th century. In the early part of the last century, a Butzel Long attorney served as U.S. Ambassador to Japan. In 1991, to assist clients with business and legal concerns throughout the world, Butzel Long was a founding member of Lex Mundi, one of the first and largest associations of independent law firms from around the world.