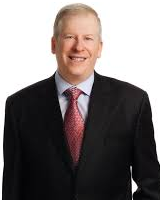 Steven D. Bortnick
Firm: Troutman Pepper
Location: Princeton - NJ
301 Carnegie Center Dr Suite 400




Princeton, NJ 08540




USA
Tel : 609.951.4117

Fax : 609.452.1147

Email : bortnicks@pepperlaw.com

Steve focuses his practice on domestic and international tax and private equity matters.
Steve handles a broad range of transactions, including asset, stock, cross-border, and domestic acquisitions, recapitalizations and reorganizations. A significant portion of his practice focuses on structuring domestic and international transactions. Steve advises business organizations on a variety of tax issues, and is involved in the formation of private equity and hedge funds.
He is highly rated in Chambers USA: America's Leading Lawyers for Business for tax matters. Clients interviewed by Chambers have praised Steve as "always willing to listen… and reach a collective outcome that works," and as having "deep commercial understanding," while being "a truly excellent technical lawyer," able to advise "even when the tax concepts are complex."
An active speaker and author, Steve has presented at several major private equity tax conferences and forums. His presentations focus on topics including include private equity, venture capital, cross-border investing, venture capital operating company issues, and merger and acquisition tax issues. Steve is regularly quoted in industry publications, including Private Funds CEO, Bloomberg Politics, and International Business Times.
Recognition
Chambers USA, Tax, New Jersey (2021)
---
Troutman Pepper
With more than 425 lawyers in 14 offices across the United States, we use the unique skills and talents of our people, the breadth of our practices, and the depth of our experience to deliver powerful solutions to clients' legal and business issues. The firm was founded in 1890.
Start closer to the right answer.® Our firm has grown from a two-person law office formed in Philadelphia to a large, sophisticated law firm with a national and international practice. While much about Pepper is new and different from its beginnings, we retain traditional values passed down through the decades: respect for the rule of law, pride in an excellent work product and commitment to the client's cause. Today, Pepper Hamilton is a diverse firm of men and women from a broad spectrum of backgrounds, united in these values.