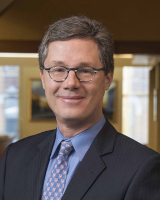 William F. J. Ardinger
Firm: Rath Young Pignatelli. P.C
Location: Concord - NH
81 North Main Street




Concord, NH 03301




USA
Tel : 603-226-2600

Fax : 603-226-2700

Email : wfa@rathlaw.com

Bill focuses his practice on federal and state tax matters, including structuring business transactions in a tax-efficient manner, planning multi-jurisdictional business structures and systems, and federal and state tax controversies.  Bill and the strong team of tax professionals at the firm regularly represent businesses before New Hampshire's Department of Revenue Administration, Vermont's Department of Revenue, other state tax agencies and the Internal Revenue Service.  With respect to public policy matters, Bill represents clients before the New Hampshire Legislature and Congress on state and federal legislative and regulatory initiatives involving tax, budget and economic development policies.
Bill is recognized in The Best Lawyers in America for tax law, and he is recognized as one of the leading corporate/commercial/tax lawyers in New Hampshire by Chambers USA:  America's Leading Business Lawyers.
Prior to joining the Rath | Young in 1989, Bill practiced law with the Washington D.C. law firm of Patton Boggs, LLP, where he represented clients on complex business tax matters and public policy matters before the federal tax legislative process, including many aspects of the 1986 Tax Reform Act.  Bill was elected to the New Hampshire House of Representatives in 1980 to represent his home town of Cornish.  While in the State Legislature, Bill served on the Ways and Means Committee.
Bill lives in Concord, New Hampshire with his wife, Kassandra Spanos Ardinger, and enjoys visiting his three children in various places.
---
Rath Young Pignatelli. P.C
Rath, Young and Pignatelli merges traditional legal practice areas with legislative and public policy expertise. We have earned a reputation for achieving client success through skillful and creative advocacy in private party negotiations, before courts, regulatory agencies and legislatures.
Our professionals are leaders in key sectors of our economy where business and government intersect including business and finance, energy, tax, health care, environmental and insurance.